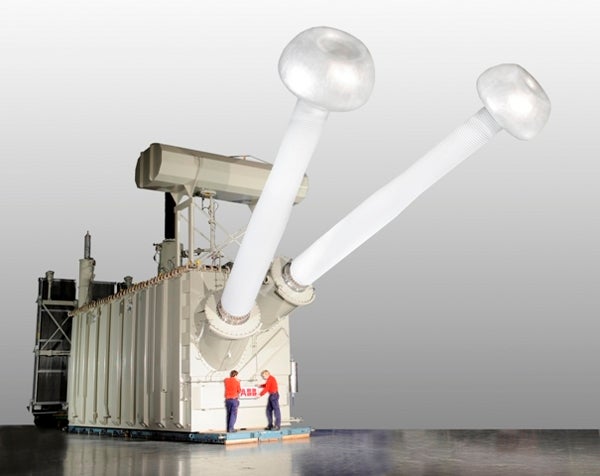 Power and automation group ABB has received orders worth over $100m to supply converter transformers and components for the Hami-Zhengzhou ultra-high-voltage direct current (UHVDC) transmission link in China.
The 800kV link will be Chinese State Grid's latest and highest capacity transmission system when commissioned in 2014.
ABB's transformers and related equipment will be key elements of the 2,210km power highway that will have an 8,000MW rated transmission capacity.
The transformers, which will convert power to direct current (DC) and transmit it to the Chinese city of Zhengzhou, will be installed at the Hami sending station in the Xinjiang region.
Switzerland-based ABB's delivery for this order also includes components such as bushings, tap changers, composite insulators, and insulation kits.
The project will deliver electricity to the central region by leveraging the rich coal and wind power resources in western China.
ABB Power Products division head Bernhard Jucker highlighted the company's established engineering, manufacturing and R&D footprint in China, where it plans to continue supporting power infrastructure development.
UHVDC, a technological development of HVDC pioneered by ABB, will help redress China's energy imbalance by efficiently transmitting power across vast distances to areas of need with minimal losses.
"We have the knowledge and capacity to manufacture such high-end transformers and critical components," Jucker added.
---
Image: ABB will deliver its 800kV transformer to the Hami-Zhengzhou UHVDC transmission link in China. Photo: courtesy of ABB.