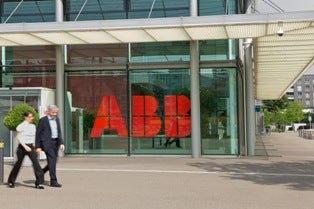 Power and automation group ABB will invest $40m in building a new manufacturing plant for a high-voltage gas-insulated switchgear (GIS) in the city of Dammam, Saudi Arabia.
The company will also set up a transformer service workshop to serve its installed base in the region.
Bernhard Jucker, ABB Power Products division head, said local manufacturing of the GIS range in Saudi Arabia and the transformer service facility will enable the company to respond to its customers' needs more efficiently.
"This decision is in line with ABB's regional and 'in country for country' approach and business philosophy to locate production and service facilities closer to our customers," said Jucker.
Initially, the switchgear plant will manufacture 132kV GIS and will progressively manufacture GIS with higher ratings.
The two facilities will be located in an area of 40,000m2, the company said.
The company had earlier introduced its latest generation of 420kV GIS with new design which reduces volume by 33% and SF6 insulating gas requirement by 40%.
ABB has also launched the advanced versions of the 245kV and 72.5kV range.
---
Image: ABB will invest $40m in Saudi Arabia. Photo: courtesy of ABB.