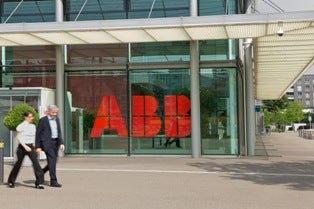 Power and automation technology group ABB has won an order worth $55m to supply three new substations and transmission infrastructure for Eólicas do Sul, a Brazilian utility.
The project is part of the Brazilian government's efforts to increase the share of wind power as part of its renewable energy portfolio.
The project includes one 138/500kV substation, two turnkey 34.5/138kV substations, step-up power transformers and an air and gas-insulated switchgear.
ABB will design, supply, install and commission the substations in the southern state of Rio Grande do Sul, which borders Uruguay.
Brice Koch, ABB Power Systems division head, said the substations will help to integrate wind energy and boost power supplies to meet growing industrial, commercial and residential demand.
"They will also reinforce the transmission grid and help improve reliability, efficiency and power quality," Koch added.
ABB will also supply supervisory control and data acquisition and telecommunication systems as well as IEC 61850 compliant substation automation, control and protection equipment.
In addition, ABB will supply and install two 138kV overhead transmission lines to connect a new 400MW wind power plant to the national electricity grid.
The project is expected to complete by 2014.
---
Image: ABB will deliver the contract for Eólicas do Sul, a Brazilian utility. Photo: courtesy of ABB.