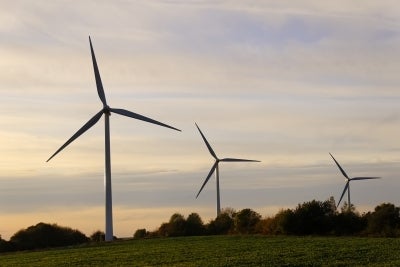 Spanish company Abengoa has won a contract to develop a new 70MW wind power project in Palomas, in the Salto region of Uruguay, that would generate enough electricity to power around 100,000 people.
According to the contract, the company will develop, engineer and construct the plant, as well as operate and maintain for 20 years thereafter. Additionally, it is likely to contribute $6m in equity to the project's total investment of $165m.
Abengoa will commence construction of the project in early 2014 and complete it in approximately 14 months as stipulated in the contract terms. The project will feature 35 2MW wind turbines.
Uruguayan state electricity company Usinas y Trasmisiones Electricas (UTE) will generate revenues of $500m by the end of the maintenance period under a 20-year operational leasing agreement.
The project will generate enough energy to supply the whole of the region of Salto and curb carbon dioxide emissions of around 140,000t annually.
Abengoa already has two 50MW wind power projects in the pipeline in Uruguay that will supply their output to UTE under 20-year power purchase agreements.
The first one is located in Peralta in the Tacuarembo region and is in the final stage of construction, while the company is to commence construction on the second project in Cerro Colorado in the Flores region shortly.
---
Image: Abengoa to construct 35x2MW turbines at a site in Palomas, Uruguay. Photo: courtesy of Freedigitalphotos.