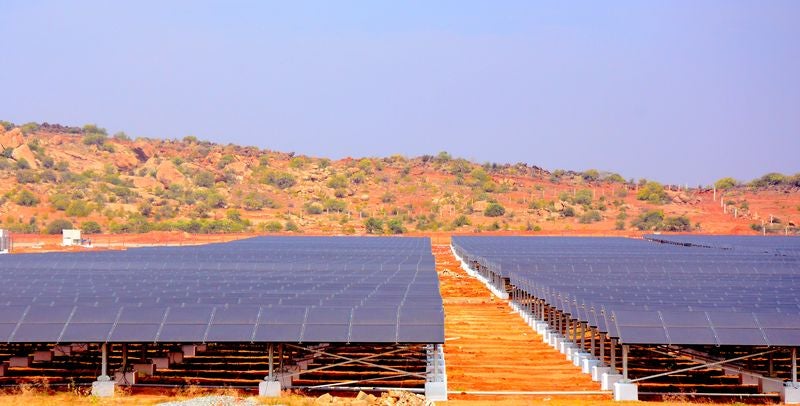 AEG Power Solutions (AEG PS), a global manufacturer of power electronic systems, has been awarded a 30MW solar power project contract in India.
The company will provide Madhya Pradesh-based M and B Switchgears with inverters for a solar plant within the first quarter of 2013.
Commenting on the new contract, AEG PS India managing director Sridhar Murthy said; "We start the year with two major achievements: this 30MW contract and totaling orders over 100MW within the last one year."
Murthy noted that India's increasing energy demand requires uninterrupted power supply and a reliable infrastructure for industrial power consumers.
"AEG PS offers a consistent product portfolio covering these demands perfectly," Murthy added.
M and B Switchgears director Vikalp Mundra said; "Partnering with AEGPS, known for their premium quality and highly efficient products, will further strengthen our commitment towards an alternative energy future."
---
Image: AEG PS-powered solar farm in the Indian state of Andhra Pradesh. Photo: Courtesy of AEG PS.