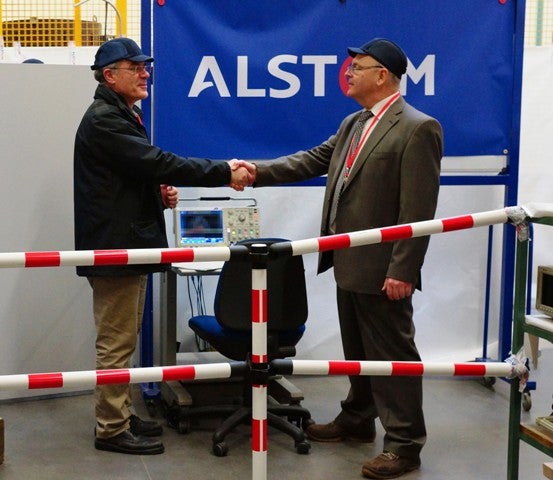 Alstom Grid has achieved record performance for a high voltage direct current (HVDC) circuit breaker, while testing a prototype at its facility in Villeurbanne, France.
Alstom Grid president Grégoire Poux-Guillaume said it is a major achievement for the entire electrical engineering community.
"The direct current circuit breaker is a key element in building supergrids, both onshore and offshore. It will help to increase the share of renewable energy on the grid," added Poux-Guillaume.
The latest test was conducted as part of demonstration activities, led by French utility Réseau de Transport d'Electricité (RTE), on the architecture and technologies for DC power grids.
During the test conducted in the presence of an independent expert, the HVDC circuit breaker interrupted currents exceeding 3,000A in less than 2.5 milliseconds.
A circuit breaker, which protects an electrical circuit from damage caused by overload or short circuit, needs to perform 10 to 20 times faster to be used for direct current.
These tests are expected to contribute to the development and implementation of new technologies, which could facilitate the integration of renewable energy sources into the European electrical grid.
RTE chairman Dominique Maillard noted that the power transmission operators in Europe face the challenge of integrating renewable energy sources.
The demonstration was part of the TWENTIES European project, which aims to integrate renewable energy, especially wind-generated power, within Europe's electrical grid by 2020.
Tests are expected to continue until the summer of 2013.
---
Image: JP Dupraz from Alstom shakes hands with E Fernandez from L2E. Photo: Courtesy of Alstom.