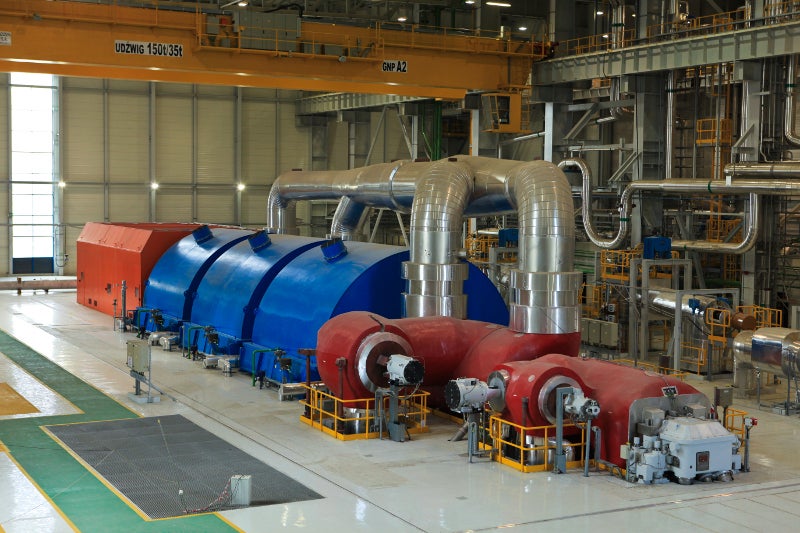 Alstom Bharat Forge Power (ABFPL) has secured an order worth over €350m to supply three units of 660MW supercritical coal turbine islands in the Indian state of Bihar.
ABFPL, the joint venture (JV) company of France's Alstom and India-based Bharat Forge, will provide the supercritical units to Nabinagar Power Generating, a JV between Bihar State Electricity Board and National Thermal Power Corp (NTPC).
Under the order, which is part of the NTPC bulk tender, ABFPL will engineer, manufacture, supply, erect and commission the three coal turbine islands.
Alstom, whose share in the contract amounts to about €185m, said its supercritical technology uses steam with a very high temperature and pressure.
A supercritical unit burns less coal and generates less emission, and is more efficient than conventional sub-critical coal-fired power plants, the company noted.
The company said it will help to meet India's needs to increase electricity production for its development, while limiting CO2 emissions.
Alstom Steam business senior vice president Andreas Lusch said; "Thanks to its strong expertise, technology, product portfolio, Alstom, together with its JV partner Bharat Forge, is well positioned to address the power requirements of the fast growing country."
---
Image: ABFPL will power an Indian coal-fired plant with three 660MW supercritical coal turbine islands. Photo: Courtesy of Alstom.