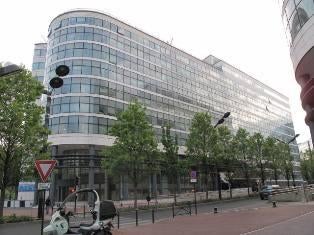 Alstom has signed a deal worth €100m with Dongbu Corporation to deliver equipment for the Dongbu Green Power Plant in Korea.
The 1,200MW facility was the first ultrasupercritical coal-fired power plant to be constructed by an independent power producer in Korea.
The contract, which is to be booked in the first half of fiscal 2013, involves the supply of two 600MW steam turbines, generator sets and accessories.
Alstom said the turbines and generators will be manufactured in its European and Chinese production sites, and expects to complete the transaction by 2016.
Alstom Thermal Power senior vice president, Andreas Lusch, said: "This success reinforces our customer's confidence in our ultrasupercritical technology to produce cheaper, cleaner power for Korean consumers and businesses, thus significantly contributing to Korea's efforts to meet its energy demands."
Dongbu Green Power Plant, which is operated by Dongbu Power, is expected to contribute to Korea's rising energy demands, which are grow at 2.3% per year, until 2030.
Korea's current capacity is estimated at 90GW, and is likely to reach 110GW by 2020, the company said.
Alstom has so far delivered over 20 gas turbines and supplied approximately 50% of Korea's installed boilers and hydro turbines.
---
Image: Alstom headquarters at André Malraux in Levallois-Perret, France. Photo: courtesy of Tangopaso.