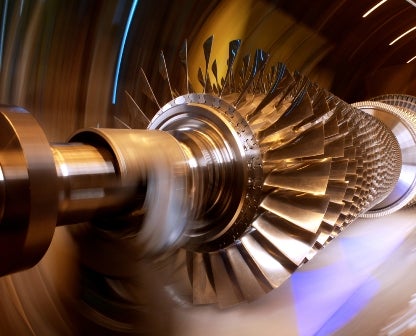 Alstom has been awarded a contract to supply equipment and provide maintenance services for a new gas-fired power station being built on the site of the old Carrington power station in Trafford, the UK.
The company has signed the contact with Duro Felguera, a Spanish firm which will build the new 880MW power plant under an engineering, procurement and construction for Carrington Power.
Alstom's share in the £500m contract is around £325m.
Duro Felguera will oversee construction and site management, while Alstom will supply two GT26 gas turbines and other key components, including a heat recovery steam generator.
Alstom has also been awarded a 16-year service agreement to maintain the equipment it supplies.
Alstom UK president Steve Burgin said the company is looking forward to working with Carrington Power in delivering a successful project.
"This new power station complements our UK portfolio of projects that deliver lower carbon power generation, which also includes carbon capture, wind and marine energy – putting Alstom in a leadership position to secure green growth for the UK," Burgin added.
The power station, which is expected to be completed in 2016, will provide enough electricity to power around a million homes in the region.
Alstom has built and maintains over half of the UK's power generation capacity.
The company's most recent projects include the 1650MW Staythorpe plant in Nottinghamshire, the 2160MW Pembroke power plant in South Wales, the 900MW Langage power plant in Devon and the 1275MW Grain power plant in the Isle of Grain.
---
Image: A fully bladed GT26 gas turbine rotor. Photo: courtesy of Alstom.