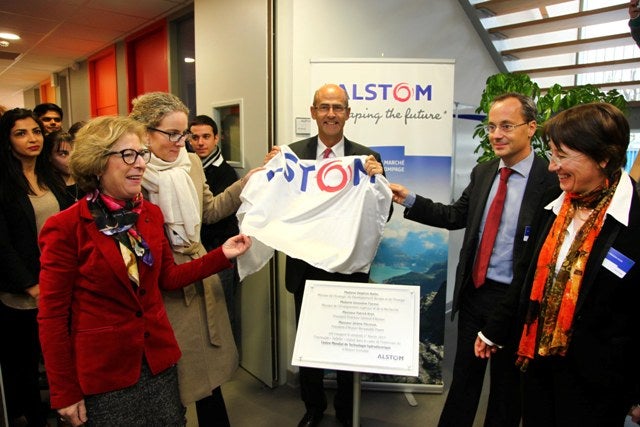 Alstom has inaugurated the new headquarters for its hydropower technology centre in the French city of Grenoble.
The new site has 650 employees but Alstom plans to bring in additional human resources and technical resources, creating an international network of hydropower experts.
The opening followed a major programme during the last few years to upgrade the site, and to double the capacity of its hydraulic test laboratory, which currently has six test-rigs.
Alstom has developed other global technology centres in Switzerland, Canada, India, Brazil and China.
Commenting on the inauguration, Alstom R&D and product marketing vice president Maryse François-Xausa said the new centre has a new role to play in 'the evolution of the world's energy mix'.
"Hydropower has great potential for growth worldwide, especially in Europe."
"Hydropower has great potential for growth worldwide, especially in Europe and we must be in a position to support intermittent energy sources such as wind or solar power," said François-Xausa.
"The development of our technological centre in Grenoble is fully in line with those targets."
Alstom has created an industrial chair, dedicated to hydraulic machines at the Polytechnic Institute of Grenoble (Grenoble INP). This is be the first step in setting up of a centre of excellence in hydraulic machine research, the company said.
---
Image: Alstom chairman and CEO Patrick Kron (centre) with Energy Minister Delphine Batho and Education Minister Geneviève Fioraso at Grenoble in France. Photo: courtesy of Alstom.