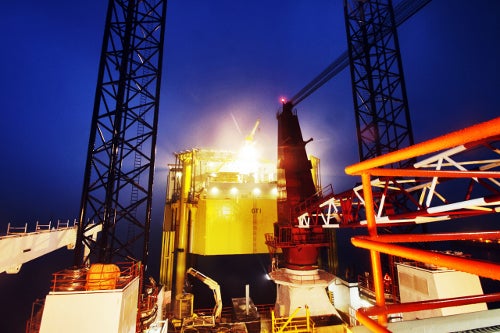 Alstom Grid and consortium partner Keppel Verolme have installed an offshore substation for the 400MW Global Tech I wind farm, located off the coast of Germany.
Keppel Verolme installed the floating, self-erecting substation platform, which will collect and step up the electricity generated by the wind farm to feed into Germany's national power grid.
The substation platform features transformers and high-voltage switchgear integrated onto a Mobile Offshore Application Barge (MOAB), a specialised barge designed and developed by Overdick.
Global Tech I wind farm, which is currently under construction, is located about 180km from the Bremerhaven sea port and 138km from Emden, north-west Germany.
The wind farm features 80 Areva M5000 wind turbines, each with a capacity of 5MW, while the substation links the wind generating turbines to the grid connection point.
After completion, the wind farm is expected to generate around 1.4 billion kilowatt hours (kWh) of energy per annum, enough to serve around 445,000 houses in the region.
Alstom supplied the high-voltage equipment, power transformers as well as the protection and control systems, while Keppel Verolme carried out the detailed engineering, construction work and offshore installation.
Alstom Grid project leader Florian Zschoge said: "This platform concept is an interesting alternative to traditional topside-jacket-installations could become one standard solution in the offshore wind business."
Global Tech I wind farm is jointly owned by HEAG Sudhessische Energy, Nordererland Projekt, Stadtwerke München, Esportes Offshore Beteiligungs, EGL Renewable Luxembourg Axpo, and Windreich.
---
Image: Global Tech 1 Substation located off the coast of north-west Germany. Photo: Courtesy of Alstom.