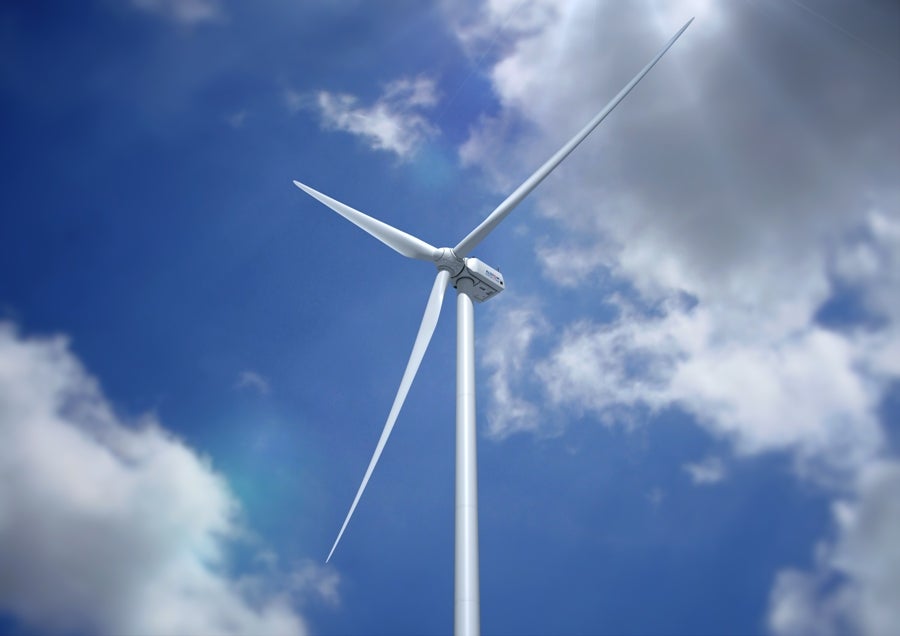 Alstom Renewable Power has inked a deal worth over €1bn with Brazil's Renova Energia to supply, operate and maintain around 440 onshore wind turbines in Brazil.
The turbines, each with between 2.7MW and 3MW capacity, will represent at least 1,200MW new wind power generation capacity in the country, Alstom said.
Alstom will power Renova Energia's wind projects in the state of Bahia with its turbines, which are expected to be delivered from 2015 onwards over three to four years.
Under the memorandum of understanding signed, Alstom will supply machines from its ECO 100 3MW onshore wind turbine range.
The French conglomerate noted that its ECO 100 models offer high yield and efficiency across all wind classes, with their rotor diameter from 100m to 122m.
Alstom plans to manufacture turbines for the latest order at its unit in Camaçari, Bahia, which has a manufacturing capacity of 300MW a year.
The company intends to increase manufacturing capacity to 600MW per year, and establish a wind cluster in Bahia for the production of the main components of the machines.
Renova Energia chief executive Mathias Becker commented on the deal, saying; "Alstom presented the best combination of price and technical performance, allowing for greater competitiveness in our projects.
"This will allow for increased efficiency of our plants, as we will have a more adequate technology to our winds, and reduced investments, which are key for us to maintain our leadership position in the increasingly competitive wind market."
---
Image: Alstom will power Renova Energia's wind project in Brazil with its ECO 100 3MW turbines. Photo: Courtesy of Alstom.