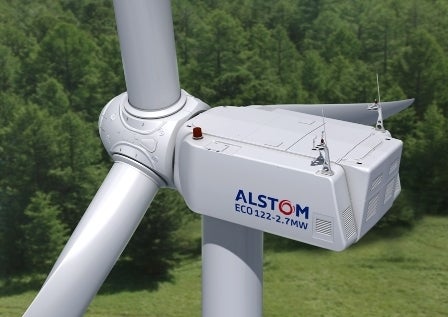 Wind turbines manufacturer Alstom has secured an order worth €270m from Brazilian infrastructure group Queiroz Galvão.
Under the contracts, Alstom will manufacture deliver, install and commission ECO 122 wind turbines at two wind complexes located in the North-East of Brazil.
Alstom will operate and maintain the turbines for Queiroz Galvão over a ten-year period.
The wind turbines will be produced at Alstom's manufacturing unit located in the city of Camaçari in Bahia, Brazil/
Alstom Brazil Country president, Marcos Costa, said: "We strongly believe the Brazilian and Latin-American electricity market will continue to grow in the forthcoming years. Alstom is committed to further providing its innovative technology and expertise, as illustrated by these new contracts."
Alstom Renewable Power Sector senior vice president wind, Alfonso Faubel, said the company is developing a new generation of wind turbines to increase value for its customers.
"With longer blades and 20%-larger swept area, the ECO 122 can capture more power in a more efficient way than previous machines. It has already set a new standard for low wind sites around the globe," Faubel added.
Alstom has over 2,300 turbines currently installed or under construction at nearly 130 wind farms, delivering over 3,200MW.
---
Image: Alstom's ECO 122 is designed to capture more power than other machines. Photo: courtesy of Alstom.