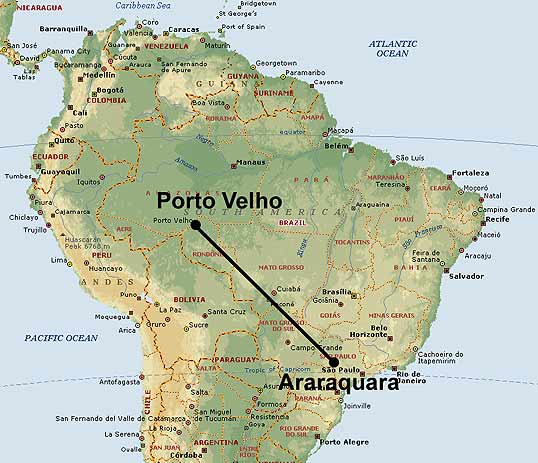 Alstom has supplied two high-voltage direct current (HVDC) converter transformers to the Rio Madeira power transmission line in Brazil.
Measuring 2375km and featuring two converter stations at Porto Velho in the state of Rondonia and Araraquara in Sao Paulo, the line will be the longest power transmission line in the world once complete.
Alstom manufactured the transformers at its Wuhan factory in China and they have now been delivered to the Porto Velho substation in north-west Brazil.
The company has also agreed to supply 28 transformers from its testing and manufacturing facilities in Stafford, UK, Canoas, Brazil and Wuhan in China, for the project.
The line will be interlinked by two bipolar 600kV DC transmission lines with a capacity of 3,150MW each.
The project has been designed to bring the electricity produced at two hydropower stations in the Amazon region, totalling a 6,300MW capacity, near to Porto Velho, to large populated cities in the south.
After completion, the HVDC link will generate power from renewable, hydro electrical energy sources and transport it across Brazil and into the national grid.
Six additional transformers produced at the Canoas site are currently being transported to substations in Porto Velho and Araraquara.
Alstom Grid vice president for the China region, Maurice Dres, said: "The Rio Madeira project is a very important UHVDC project for Alstom Grid, representing a major technological step forward,as Alstom proves its leadership in the converter transformer business. Our China industrial base proves itself ready to take up new worldwide challenges."
---
Image: The 2,375km-long power transmission line will include two converter stations in Porto Velho and Araraquara. Photo: Courtesy of ABB.