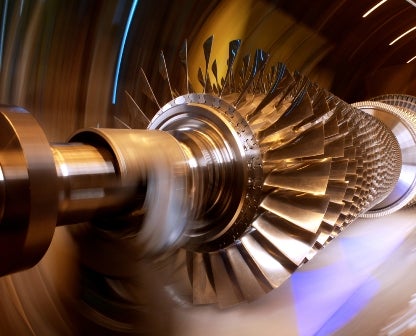 French conglomerate Alstom has signed an agreement with German utility RheinEnergie to construct a 450MW combined-cycle heat and power plant (CHP) in Cologne, Germany.
The CHP plant is part of a German programme to add more efficient combined heat and power plants in the country.
Alstom inked a 15-year service agreement for the Niehl 3 power plant, which will be based on the firm's gas-fired KA26 combined-cycle plant design.
Alstom gas business senior vice president Mark Coxon said: "The KA26 is designed to offer utilities the flexibility to meet power and heat demand at the same time."
Alstom will deliver a GT26 gas turbine, one steam turbine, a turbo-generator, a heat recovery steam generator, district heaters and power plant control systems to the project.
The Niehl 3 plant, which is estimated to reach an overall efficiency of about 85%, will provide electricity to local and European grids once it commences operations in 2016.
The generating station is capable of powering up to one million households, while offsetting about 500,000t of carbon dioxide per year.
The power plant is also expected to reinforce the district heating networks of Cologne by supplying up to 265MW of thermal heat, enough to heat 50,000 homes.
RheinEnergie CEO Dr Dieter Steinkamp stated that the Niehl 3 gas and steam power plant is "a key element for energy turnaround" and said it will contribute in reducing Germany's carbon footprint.
"With the Niehl 3 power plant, our generation portfolio in the conventional sector will be upgraded on a long-term basis with cutting-edge technology and flexibility," Steinkamp added.
---
Image: A fully bladed GT26 gas turbine rotor. Photo: courtesy of Alstom.