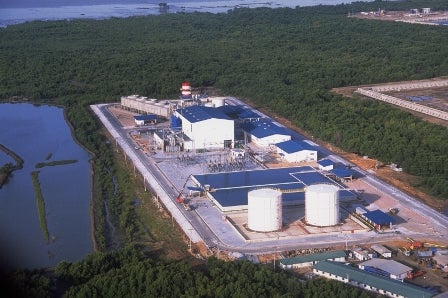 France-based Alstom will service a 350MW power plant in Thailand under a 10-year operations and maintenance (O&M) contract signed with Eastern Power and Electric (EPEC).
The new €90m contract is an extension to the existing O&M contract for the gas-fired generating station located at Khlong Daan in the Bang Bo Samut Prakan province.
Under the agreement, Alstom's permanent employees will operate the plant and carry out all planned and unplanned maintenance works at the site.
The Bang Bo combined cycle power plant, owned by EPEC, was built by Alstom in 2000 and features GT26 gas turbine.
As part of the service contract, Alstom will also upgrade the existing GT26 gas turbine with MXL2 turbine blade and components, which are due to be installed in 2014.
Alstom Thermal Services senior vice president Hans-Peter Meer said the latest contract highlights the company's competitiveness in the gas turbine after-sales market in Thailand.
"This upgrade will not only increase the capacity, efficiency and operational flexibility of the power plant but will also extend intervals between major inspections," Meer said.
EPEC managing director David Michaels stated; "The renewal of our current operations and maintenance contract with Alstom for a 10-year period is also a reflection of our confidence in Alstom's ability to operate and provide full plant services to Bang Bo power station and ensure our continued competitiveness in the Thai power market."
Alstom has supplied over 7,000MW in Thailand through its technology, and constructed the 730MW Bo Win and the 1600MW Kaeng Khoi 2 gas-fired power plants.
---
Image: Alstom will service and upgrade the 350MW gas-fired power plant in Bang Bo Samut Prakan Province, Thailand. Photo: Courtesy of Alstom.