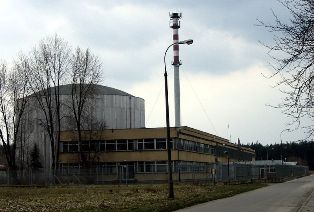 Areva CERCA, a unit of Areva Group, has been awarded a new contract to supply 62 extra low-enriched uranium (LEU) fuel elements to Poland's research nuclear reactor Maria.
The company's LEU fuel assemblies will secure the research reactor's future needs in an effort to ensure the successful conversion of the reactor from high enriched uranium (HEU) to LEU use.
Areva CERCA general manager Alain Gauvin said the company, along with its US partner Battelle Energy Alliance, has successfully contributed to the Polish National Centre for Nuclear Research's (NCBJ) programme to convert Maria to LEU fuel use.
"This new contract demonstrates the confidence Poland's NCBJ has in our LEU fuel and opens great perspectives for AREVA CERCA solutions for HEU/LEU conversion programs all over the world," Gauvin added.
The firm has signed an agreement with NCBJ under the auspice of US National Nuclear Security Administration's (NNSA) Global Threat Reduction Initiative for manufacturing suitable LEU fuel for Maria.
Two LEU prototypes had been successfully loaded into the research reactor core to begin the conversion process, Avera said.
In 2011, a contract was signed between Areva CERCA, NCBJ and Battelle Energy Alliance for the delivery of the first 25 standard LEU fuel elements to Maria.
---
Image: Poland's Maria research nuclear reactor is being converted to use low-enriched uranium LEU fuel. Photo: courtesy of Bartosz Marcin Kojak.