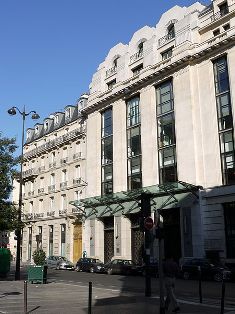 French nuclear reactor maker Areva has signed two major contracts to supply over 30,000t of natural uranium to power group EDF.
The contracts are expected to make a significant contribution to the company in securing the long-term supply of nuclear fuel for EDF nuclear facilities.
Under the terms of the contracts, Areva will supply natural uranium to EDF for the period 2014-2035.
Areva said that these contracts would be one of the largest deliveries of uranium ever carried out.
In February 2012, the two firms had agreed on the principles of the long-term uranium supply deal.
Areva chief executive officer, Luc Oursel, said: "These contracts are further proof of the trust which EDF, our leading customer and partner, places in our range of competitive and long-term solutions, enabling them to ensure its supplies are secure."
EDF chairman and chief executive, Henri Proglio, noted that the latest agreements are part of the implementation of the strategic partnership established with the French firm at the start of 2012.
"They represent an essential contribution to the EDF Group's security of supply and demonstrate the unity of the French nuclear sector," Proglio added.
Areva said the two contracts further consolidate the company's position as a key partner to the nuclear power supplier and secure EDF's natural uranium supply over the very long-term.
In France, EDF operates nuclear and hydraulic production facilitie, withs and its subsidiaries operating 100,000km of high and very-high voltage networks and 1,285,000km of low and medium voltage overhead and underground power lines.
---
Image: Areva headquarters at 33 rue Lafayette in Paris, France. Photo: courtesy of Pline.