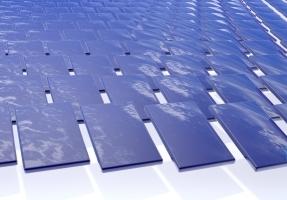 AstroSol, in partnership with Astronergy Solar, has built a 6.1MW photovoltaic (PV) solar plant, AstroSol Tech Park, at the University of Arizona Science and Technology Park (UASTP), US.
Power generated from the facility will be sold to Tucson Electric Power, to help comply with Arizona's renewable energy standard.
AstroSol Tech Park received certification from the Border Environment Cooperation Commission (BECC) and secured financial approval for a $13.1m loan from the board of directors of the North American Development Bank (NADB) to construct the project.
BECC project manager, Renata Manning, said: "This project offers a unique opportunity to support a demonstration project that immediately provides renewable energy sources for the residents in the border region."
AstroSol anticipates the project to displace more than 7,700t of carbon dioxide, 28t of nitrogen oxides and 44t of sulfur dioxide every year.
---
Image: Tucson Electric Power will purchase the electricity generated by the solar plant. Photo: courtesy of Danilo Rizzuti.