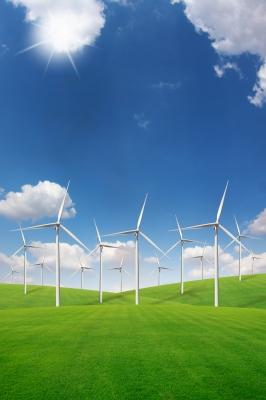 The provincial government of New South Wales (NSW) in Australia plans to raise wind power generation in the state from 652GWh to 8,000 GWh.
The news comes as the state announced it will triple the amount of energy generated by wind turbines and solar panels over the next eight years.
In its recently released draft 'renewable energy action' plan, the government confirmed its existing commitment to a 20% renewable energy target by 2020, up 8% from today.
In a press conference Energy Minister Chris Hartcher said that building a strong renewable energy industry is significant for employment and economy growth in NSW.
"We have heard loud and clear that people are fed up with soaring electricity prices, which is why consumers have been front of mind in developing this plan," Hartcher said.
Hartcher added that about 6,000 new jobs are expected to be created in the renewable energy sector by 2020, particularly in regional NSW, reports the Sydney Morning Herald.
The action plan lists 28 actions that will contribute to achieving renewable energy targets, including building better energy network connections to solar power projects can be connected to the grid.
The government also hopes to make more strategic wind farms approvals, for which it will release a new energy efficiency strategy.
---
Image: The NSW government will triple the amount of energy generated by wind turbines and solar panels by 2020. Photo: courtesy of Eclipse.sx