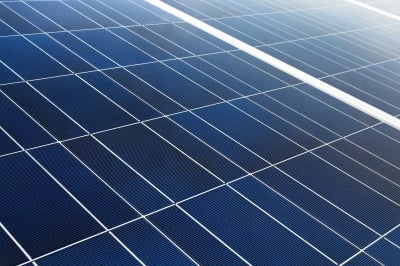 India-based Bharat Heavy Electrical Limited (BHEL) plans to invest about Rs20bn ($367.8m) to establish a solar equipment manufacturing facility with a capacity of 600MW.
BHEL chairman and managing director B P Rao told Press Trust of India that the company would invest around Rs5bn to 6bn ($91.8m to $110m) in the initial stage and then expand it further.
"(Overall investment) can go up to Rs 2,000 crore [Rs20bn] for a 600 MW capacity," Rao said.
"Initially, we are going to concentrate on the module production, which is the end product. Later, we will manufacture solar cells and (other) materials."
The state-run company's plan to enter the solar manufacturing sector comes at a time when the import of cheap solar gears into the Indian market, particularly from China, is hurting local businesses.
Some countries are exporting solar equipment at prices lower than their market value in India, where customs duty is currently not levied on solar equipment.
In order to protect domestic makers from cheap imports, the firm is also pitching for safeguard duty on imported solar equipment.
Indian Ministry of Heavy Industries and Public Enterprises is expected to take up BHEL's recommendation for safeguard duty with the new and renewable energy ministry.
---
Image: BHEL plans to manufacture solar cells, solar modules, and silicon wafers. Photo: FreeDigitalPhoto.net