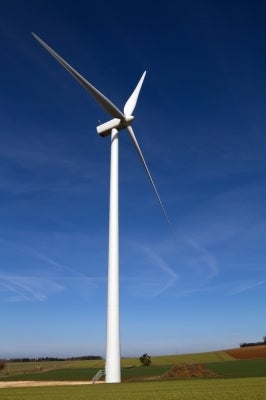 Energy company Bord na Mona announced plans to develop the Clean Energy Hub, which will generate around 2GW of wind power and create an export business of €1bn annual revenue for the company.
The company plans to develop wind farms with a total of 600-700 turbines on 20,000ha in cutaway peatland areas in the East Midlands region and will cluster the farms to create the hub, which will then be connected to cables to carry power to the British and mainland European electricity market.
The company expects to generate up to 1GW of wind energy on these peatlands in the East Midlands, with an ultimate project potential of 2GW, enough electricity to power one million homes, when adjacent lands are included.
The Clean Energy Hub, which is expected to be operational by 2020 and claimed to be Europe's largest onshore wind park, is likely to create 3,000 jobs during the seven-year construction period and 200 high-tech maintenance and operations jobs.
Through the project, the company will combine technological advancements (designing turbines suitable for wind speeds in the region), expertise gained from developing and operating wind farms, and newly available areas of cutaway peatland to deliver renewable energy for Irish and EU markets.
Irish Minister for Communications Energy and Natural Resources Pat Rabbitte said the government has initiated the first stage in a consultative process to draft policy framework for regulating renewable export projects and urged Bord na Mona and other developers to engage with that process.
"I have been working hard with my colleagues in the British government to develop a framework to allow for exports of green energy to Britain and beyond," said Rabbitte.
"I am very pleased that a state company like Bord na Móna is capitalising on its assets and its expertise and the demand for clean green energy for the benefit of the Irish people."
Additionally, the company will engage with local groups and stakeholders under an extensive Community Consultation Programme across the Midlands in the near future to seek public opinion and comment on the proposal.
---
Image: Cutaway peatland areas in the East Midlands region to host around 600-700 wind turbines. Photo: courtesy of Freedigitalphotos.