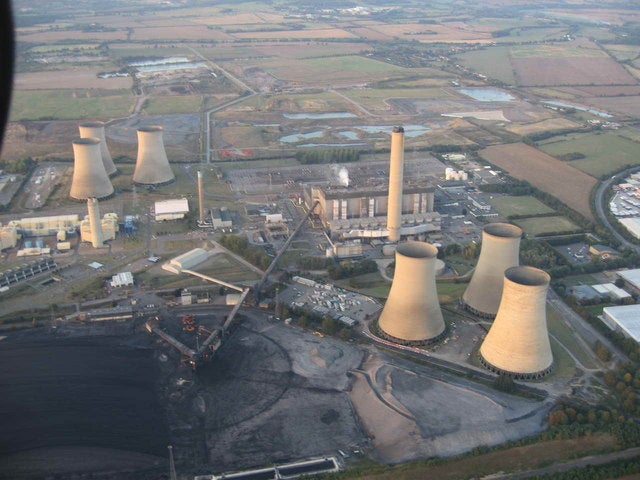 Britain is set to face an energy shortage by 2015-16 according to a new report by the Office of Gas and Electricity Markets (Ofgem).
The amount of spare generation capacity on the national grid could drop from the current 14% to as little as 4%, the energy regulator has forecast.
Ofgem's analysis, based on joint modelling with National Grid, has been published for the Department of Energy and Climate Change as required by the Energy Act (2011).
The report predicts a reduction in electricity generation margins and blames the risk on coal fired power stations being closed ahead of schedule under EU environmental legislation.
Ofgem now urges Britain to encourage investment to build new generation capacity to address the risk of electricity shortages, which the regulator warned the nation about in its Project Discovery report three years ago.
Chief executive Alistair Buchanan said: "Ofgem is playing its part by helping Britain to attract nearly £30bn of network investment thorough its RIIO price controls.
"Ofgem is also seeking sweeping reforms to the retail market to ensure a simpler, clearer and fairer energy market for consumers.This is vital as if consumers are going to be expected to pay for this investment, it is only right that they see a complete change in the way suppliers treat them.
"Encouragingly we are increasingly seeing evidence that suppliers have got the message and we will be publishing our next reform proposals shortly."
UK Secretary of State for Energy and Climate Change, Edward Davey, said the report offers a comprehensive analysis of the security outlook which will receive a formal response from the government before the end of the year.
"Security of electricity supply is of critical importance to the health of the economy and the smooth functioning of our daily lives," said Davey. "That is why the Government is reforming the electricity market to deliver secure, clean and affordable electricity.
---
Image: Coal-fired power stations in the UK will be closed sooner than expected. Photo: courtesy of Dave Price.