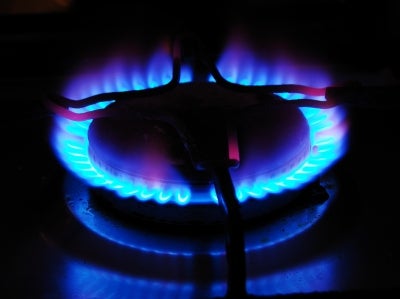 British Gas has posted a £606m profit from residential energy supply for 2012, up 11% from last year.
The company attributed the growth to colder weather conditions in the UK, and higher demand for gas.
Meanwhile, profits jumped 16% to £312m at British Gas' residential services unit, which covers services such as boiler repairs.
In the same year, Centrica, owner of British gas, reported a 14% increase in adjusted operating profit to £2.74bn from £2.41bn a year earlier.
Operating profit from continuing operations grew to £2.62bn from £1.41bn in 2011, while total earnings rose to £1,27bn from £421m.
British Gas increased electricity prices by 6% in November, but this was lower than ScottishPower's 7% increase.
Centrica chairman Sir Roger Carr commented; "British Gas took the lead in simplifying tariffs and implemented changes consistent with Ofgem's proposals for retail market reform."
"In parallel we continued to innovate with smart metering, to help consumers manage their energy usage, and to support customers with free insulation to reduce their consumption."
Centrica chief executive Sam Laidlaw added; "It's important that Centrica makes a fair and reasonable return so that we can continue to make our contribution to society and to invest.
"Last year we incurred a tax charge of over £1bn and invested over £2bn to secure new sources of energy for the UK, well in excess of our profits."
---
Image: Centrica plans to integrate its natural gas business and increase returns through efficiency in 2013. Photo: Courtesy of FreeDigitalPhotos.net.