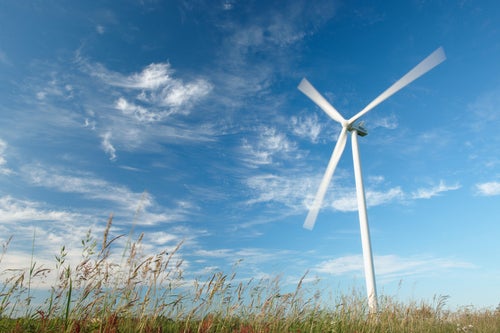 Conservative MP Tim Yeo and Labour MP Barry Gardiner have tabled an amendment to the Energy Bill that would require the British government to introduce a decarbonisation target for the power sector by April 2014.
Yeo, who chairs the Energy and Climate Change Select Committee, and Gardiner, who serves on the committee as its member, put forward the amendment after the bill completed its committee stage.
The proposed changes are likely to impede the Government's plan to delay a decision on the introduction of a decarbonisation target for the power sector until 2016 until after the next general election.
If introduced, the amendment would help to reduce the maximum amount of carbon emitted from 2030 onwards.
RenewableUK external affairs director Jennifer Webber said that setting a decarbonisation target for 2030 at the earliest would help in attracting long term investment into the energy sector.
"This will secure more than 76,000 jobs in the wind industry by 2021, transforming UK manufacturing," Webber said.
"This far-reaching proposal provides Government with a clear opportunity to send a strong signal that it is committed to the transition to a low-carbon economy beyond 2020 – we would urge all those working on the Energy Bill to ensure that this opportunity will not be missed."
Welcoming the move, Renewable Energy Association chief executive Gaynor Hartnell said it will send "a clear signal" that Britain means business when it comes to decarbonisation.
"We have a legally binding carbon reduction target for 2050 and the sooner we have clarity on the path for achieving it the better," noted Hartnell.
"It will boost the confidence of those who need to invest the billions of pounds required to deliver a sustainable future."
Solar Trade Association external affairs head Leonie Greene commented; "This target will provide the clear steer investors need, and help mitigate the confusion arising from the Gas Strategy and the loss of the Renewables Obligation."
---
Image: A decarbonisation target for 2030 at the earliest will help in attracting investments into the UK energy sector. Photo: Courtesy of RenewableUK.