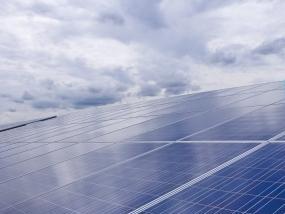 Canadian Solar has delivered solar modules to an 8MW solar photovoltaic (PV) installation, built in the German city of Dreieich-Buchschlag.
The company supplied 40,000 solar modules which were installed on a 153,000km² area, formerly a waste landfill site.
Frankfurter Entsorgungs-und Service (FES) was appointed as the project contractor, with onsite construction carried out by Sinusstrom.
FES project manager, Florian Benten, said: "Having chosen the right partners, we accomplished installation and grid connection by the end of 2011."
The PV system installation supplies electricity for up to 2,000 Dreieich households.
Canadian Solar chairman and CEO, Dr Shawn Qu, said: "We are pleased that RMS Rhein-Main Solarpark GmbH and Sinusstrom have chosen solar modules by Canadian Solar. The Federal State of Hesse set an admirable target of fully meeting its energy needs through renewable energy by the year 2050."
---
Image: Around 40,000 solar modules were supplied by Canadian Solar to the German project. Photo: courtesy of frankie_8.