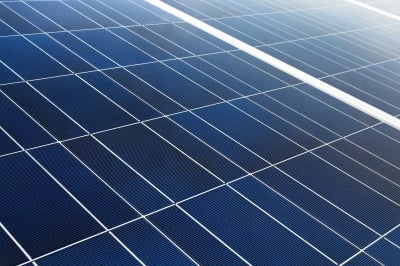 Solar modules and related equipment provider, Canadian Solar has supplied CS6P-P solar modules for the first project under YEK, the new Turkish solar energy legislation for solar power plants under 500kW.
The solar park, which is located at Izmir Adnan Menderes International Airport, is the largest solar power plant in Turkey.
The plant has a generating capacity of 540kW and includes a ground-mounted installation of 450kW and 90kW of off-grid systems on several radar stations.
The company has collaborated with the EPC contractor Gehrlicher Merk Solar in Turkey for the second time, following a 96kW governmental photovoltaic project that was finalised in September 2012.
The YEK legislation has encouraged a pipeline of projects totalling 40-50MW. One advantage of the new legislation is the simplified official procedures, where no licensing is required.
Canadian Solar chairman and CEO Dr. Shawn Qu said: "The new YEK will have a great impact on business development in this industry and we are delighted to be a part of that."
Gehrlicher Merk Solar CEO Omer Cihan Karahan: "We relied again on the solar modules of Canadian Solar, as from past experience we could count on a trusted partnership and the high quality of the implemented products; characteristics which helped make this project a success for all parties involved."
---
Image: The YEK legislation has encouraged a pipeline of solar projects in Turkey. Photo: courtesy of FreeDigitalPhotos.net.