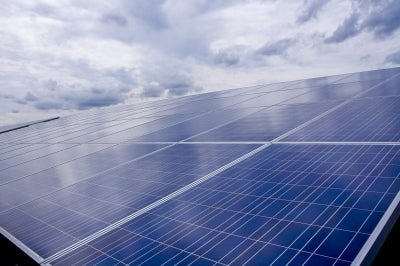 Canadian Solar Solutions, a subsidiary of Canadian Solar, has expanded its relationship with Penn Energy Renewables through an additional 10MW plant engineering, procurement and construction (EPC) contract and an operations and maintenance (OM) agreement.
Construction of the new 10MW solar power plant will commence in the fourth quarter of 2012 and the facility is expected to be fully operational by the third quarter of next year.
The latest utility-scale project, which could power nearly 1,462 homes in the region, is expected to eliminate about 234,440 metric tonnes of carbon dioxide emissions over a 20-year period.
Under the new contract, Canadian Solar will deliver its 46,000 CS6P high-performance modules for the power plant which would create over 100 jobs during the development and construction phases.
Canadian Solar chairman and CEO Dr. Shawn Qu said that the utility-scale solar installation is notably the third project of the two firms' successful partnership.
"These projects will significantly contribute to the growth of solar powered energy and job creation in the Ontario market, and extend our position as a leading provider of solar energy solutions in Canada," Qu added.
Sean McCloskey from Penn Energy Renewables said: "Our mission is to provide homes, businesses and schools with solar power that connects directly to existing electrical distribution lines. It is critical to our success that we have a strong EPC partner, which we have found with Canadian Solar."
The latest turnkey contract for the construction and operation of a solar power project in Ontario by Canadian Solar for Penn Energy brings the total EPC and OM agreement between the two firms to 28.7MW.
Previously announced solar power projects, which represent 18.7MW capacity, are being built and would to be fully operational by 2013.
---
Image: The new solar project will have Canadian Solar's 46,000 CS6P modules Photo: courtesy of FreeDigitalPhotos.net.