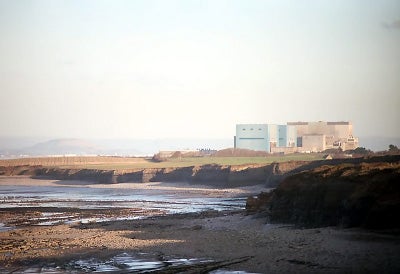 British multinational utility Centrica is considering new expansion projects in North America – a decision that may result in the firm pulling out of plans to build new nuclear power plants in the UK.
The group is likely to take a final call on an investment decision for the nuclear plants project by the end of 2012.
But, Centrica is expected to withdraw from the project, raising concerns about the UK's energy plans and doubts over who will fund the £14bn cost of the nuclear reactors, reports The Telegraph.
The firm sees North America as an attractive market with lower political risk and its Direct Energy subsidiary already serves 5.6m customers there.
It is reportedly working on plans for a £2bn order for gas from the US that would provide 2.5m tonnes a year.
A Centrica spokesman said: "A final investment decision on Hinkley Point C is targeted for around the end of 2012, although much remains to be achieved before this decision can be taken and the economics must prove to be sound."
Both Centrica and EDF may delay investment decisions on Hinkley until 2013, as they wait for policies to be finalised.
---
Image: Western End of Hinkley Point Nuclear Power Station in Somerset, England. Photo: courtesy of Richard Baker.