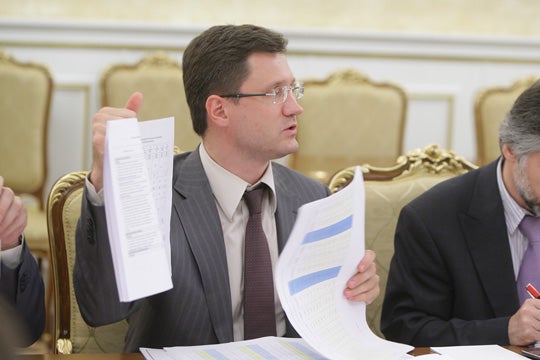 The Chinese and Russian governments have committed to send "high-level delegations" to the World Energy Congress, to address the opportunities and challenges in the energy world.
The Organising Committee for the energy conference, to be held in South Korea on 13-17 October, said it had been notified that China's National Energy Administration (NEA) would send a ministerial-level delegation to the event and that it had advised Chinese energy companies to attend.
Organisers said the Chinese delegation will be one of the largest to have ever attended the conference, which will host about 5,000 delegates from around the world.
The committee also announced that Russian Federation Minister of Energy Alexander Novak would lead a delegation, which will include Russian ministers from Natural Resources and Environment, and Foreign Affairs.
Major energy firms such as Gazprom, Transneft, Rosneft, RusHydro and the State Atomic Energy will be part of the Russian delegation.
Over 200 speakers, including energy ministers, industry CEOs and top experts and researchers, will take part in question and answer sessions facing the global energy industry today.
Under the theme of 'Securing Tomorrow's Energy Today', topics will range from the future prospects of oil and gas, coal, nuclear and renewables sectors.
Delegates will also be given insights into how finance and innovation will shape energy in the future.
The World Energy Council secretary general Christoph Frei said China and Russia are at the centre of many critical energy developments.
"We want to understand, within the global energy transformation, whether there is a refocus of ambition within the respective governments," Frei added.
---
Image: Russian Minister of Energy Alexander Novak. Photo: Courtesy of Government.ru.