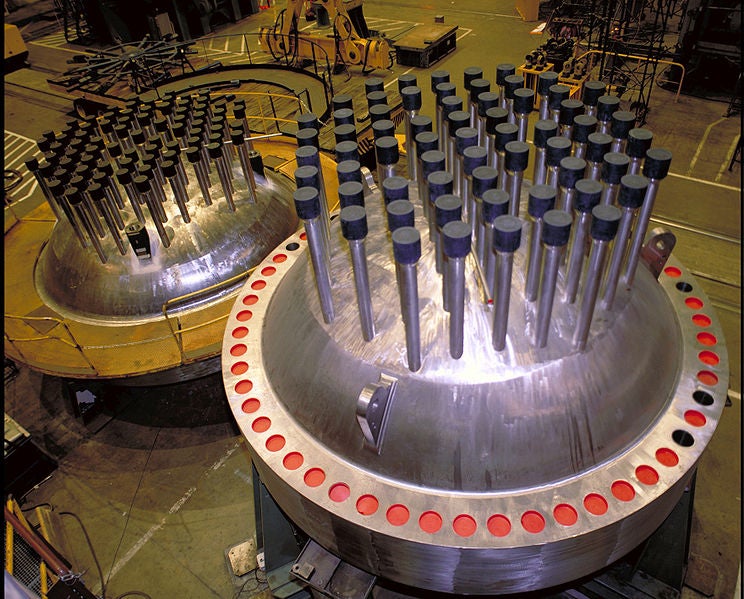 China Techenergy, a 60/40 joint venture owned by China General Nuclear Power (CGNPC) and Beijing Hollysys, has won a contract to supply and commission automation control and reactor protection system for units five and six at the 6,000MW Yangjiang nuclear power station.
The contract will see supply of Hollysys' proprietary distributed control system, HOLLiAS-N DCS, and China Techenergy's proprietary reactor protection system for both units.
The DCS system, which is specifically developed for 1GW level nuclear plant and touted as the nervous system of such plants' operations, will help in automatic control and operational monitoring of the units at the plant.
China Techenergy is installing its reactor protection system for the first time, while Hollysys has installed its technology earlier at other nuclear plants including Hongyanhe and Ningde.
Being built by a consortium led by CGNPC in Dongping Town of Yanjiang City in Guangdong Province, about 220km away from Hong Kong, the project will feature six pressurised water reactors of 1,000MW each.
"The project will feature six pressurised water reactors of 1,000MW each."
EPC contractor China Nuclear Engineering and Construction has begun construction on units one, two, three, four and five in 2008, 2009, 2010, 2012 and 2013 respectively, and expects to begin work on the last unit in 2014. The company plans to commission the units in phases between 2013 and 2017.
The units five and six will use CGNPC's proprietary ACPR-1000 technology, the next version of the CPR-1000 technology, which is being applied in the first four units.
Hollysys chairman and CEO, Changli Wang, said that this order represents continuous order flow from CGNPC to the company's nuclear JV for control systems and reactor protection system products.
"As the only qualified local automation and control technology provider to the nuclear industry in China, Hollysys will leverage the strategic alliance with the largest nuclear builder and operator in China to further penetrate the nuclear automation and control market both in China and internationally, to create value for our shareholders," said Wang.
---
Image: The project will feature six pressurised water reactors of 1,000MW each. Photo: courtesy of United States Nuclear Regulatory Commission.