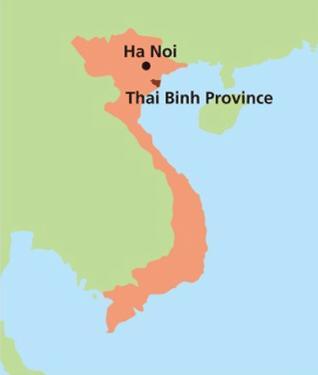 A consortium comprising Japan's Toshiba, Sojitz and Korea's Daelim Industrial Company has won an $830m engineering, procurement and supply contract for the 1200MW Thai Binh 2 coal thermal power plant in Vietnam's Thai Binh Province.
Petrovietnam Construction Joint Stock Corp is the ordering party for the project.
Under the terms of the agreement, Toshiba and Sojitz will design, manufacture and supply steam turbines and generators, while Daelim will handle overall plant engineering and construction schedule control, as well as procurement of boilers and auxiliary equipment.
Steam turbine and generators are expected to be delivered by December 2014 and the first unit is scheduled to start operations in 2015.
The two companies will focus on power generation projects taking advantage of their respective strengths to further contribute to Vietnam's infrastructure development.
In Vietnam, electric power demand is increasing at an annual average of 16%, and is expected to increase to 17% in 2012.
The country remains short of power and construction of new power plants by Electricity of Vietnam and Petrovietnam is being promoted under a government plan to develop electric power resources.
---
Image: The coal thermal power plant will be located in Thai Binh Province, Vietnam. Photo: courtesy of Toshiba.