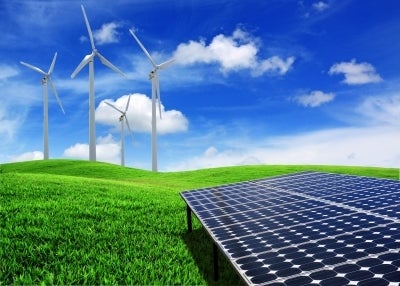 Samsung Renewable Energy and Pattern Energy have secured financing and started construction on the 270MW South Kent Wind project in Chatham-Kent, Ontario, Canada.
Upon completion, the project will produce enough renewable energy to meet the needs of about 100,000 homes per year, and will allow Ontario to move away from its dependance on coal-fired power plants.
The project will offset around 842,000t of CO2 each year.
South Kent Wind will use 124 Ontario-made turbines, including towers manufactured at CS Wind's factory in Windsor, and blades manufactured at Siemens' factory in Tillsonburg.
Pattern Energy CEO Mike Garland said that South Kent Wind will add much more than renewable energy to Chatham-Kent as it will create new jobs, generate tax revenue and provide a boost to the local economy.
The project is part of Samsung's $7bn investment in Ontario to build and operate 2,500MW of wind and solar power.
The investment will allow Samsung and its partners to build four manufacturing facilities in Windsor, Toronto, Tillsonburg and London.
Meanwhile, Samsung and Pattern have made major progress in three seperate wind energy projects in Ontario, including the 150MW Grand Renewable Energy Park in Haldimand County, the 270MW K2 Wind project in Ashfield-Colborne-Wawanosh and the 180MW Armow Wind project in Kincardine.
Upon completion, all four projects are expected to generate 870MW of renewable energy for the Ontario Power Authority (OPA).
---
Image: The four wind projects should generate 870MW of renewable energy for the Ontario Power Authority (OPA). Photo: Courtesy of FreeDigitalPhotos.net.