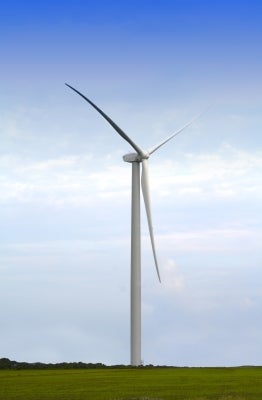 Consumers Energy has begun construction on the 105MW Cross Winds Energy Park in Akron and Columbia townships of Tuscola County, Michigan.
The project will feature 62 General Electric turbine units of 1.7MW each including 43 turbines scheduled for Akron Township and 19 turbines scheduled for Columbia Township.
In September 2013, Barton Malow won an engineering, procurement and construction (EPC) contract for the $255m project. Construction work on the project is expected to create 150 jobs and is estimated to generate direct and indirect output worth $160.2m in Michigan.
The scope of the EPC contract includes designing, engineering and constructing the park's turbine foundations, access roads and an operations and maintenance building; erecting 62 wind turbines, and building the infrastructure to connect turbines to the electrical grid.
As the lead contractor, Barton Malow will initially focus on building access drives and turbine foundations followed by, weather permitting, turbine construction in mid-2014.
Once operational in late 2014, the project will help Consumers Energy achieve Michigan's renewable energy standard, which requires utilities in the state to achieve a retail supply portfolio of at least 10% renewable energy by 2015.
Cross Winds is the company's second wind farm with the first being the Lake Winds Energy Park, which began operations near Ludington in November 2012.
Consumers Energy senior vice-president of energy resources Jack Hanson said renewable energy will continue to be an important part of the company's Balanced Energy Initiative, providing Michigan residents with the energy they need, whenever they need it.
---
Image: Consumers Energy starts construction on the Cross Winds energy park in Michigan. Photo: courtesy of Freedigitalphotos.