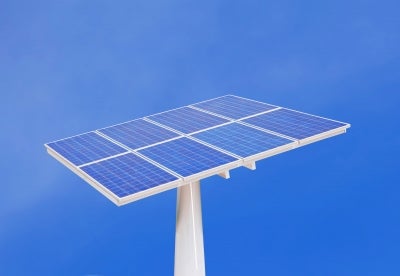 US-based natural gas and electrical utility CPS Energy has completed the 30MW New Energy Economy project in Somerset, Texas.
In June, CPS Energy its partner SunEdison completed the first 20MW of the project at the Centennial Solar Farms 1 & 2 located at the San Antonio Water System Dos Rios Water Recycling Center.
The companies have now added another 10MW to the project.
Spread across 124 acre, the Somerset Solar Farm contains 44,280 single-axis tracking photovoltaic (PV) panels that follow the sun throughout the day.
CPS Energy said the panels generate a total of 10.6MW of emissions-free electricity, enough to power about 1,600 homes.
Under a power purchase agreement, the firm will buy the energy produced at the solar farms from SunEdison at fixed energy rates for 25 years.
Cris Eugster, CPS Energy executive vice president and chief sustainability officer, said: "Solar is guaranteed to be there when we need it most during sunny, hot summer days. So, this project further diversifies our energy portfolio and strengthens peak demand generation."
SunEdison has overseen financing and construction of the project, in addition to supervising operation and maintenance of the systems.
---
Image: CPS Energy has completed a 30MW solar project in Somerset, Texas. Photo: courtesy of FreeDigitalPhotos.net