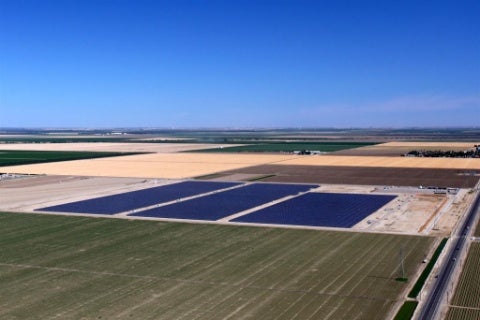 The Energy Alternatives Division of Cupertino Electric has completed a 20MW solar project located in California, US, which is scheduled to go live this week.
The project has been delivered for Pacific Gas and Electric Company (PG&E), as part of its five-year 500MW clean energy initiative.
PG&E senior vice president of energy supply, John Conway, said: "These new solar facilities demonstrate our ongoing commitment to providing our customers with some of the cleanest energy in the nation."
Cupertino Electric Energy Alternatives Division vice president of operations, Paul Aggarwal, said: "This is third successful PG&E project leveraged the knowledge Cupertino Electric gained on past utility-scale projects for PG&E and the skills of its outstanding in-house engineering and construction teams.
"We are fortunate to work with some of the best people in the industry at PG&E. Through this multi-year experience, we have developed methods that enable us to deliver projects faster, safer and more efficiently each time we step onto a solar jobsite."
---
Image: Cupertino Electric has completed the 20MW solar project in California. Photo: courtesy of Business Wire.