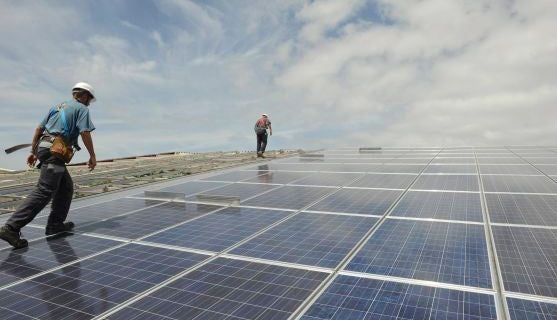 Denmark is on track to reach its 200MW solar cell capacity goal eight years ahead of schedule.
The government had planned to achieve this goal by 2020, but with the on-going addition of 36MW solar cell capacity every month, Denmark's installations are expected to grow nearly a hundred times by the end of 2012, compared to 2010 figures.
According to domestic energy companies including Dansk Energi, Energinet.dk and DONG Energy, the country will reach 1000MW by 2020 if this level of development continues.
Denmark, which currently gets 22% energy supply from renewable sources, plans to run the country's entire energy system on renewables by 2050.
Invest in Denmark project manager Kim Schultz explained why the Danish market is booming: "The demand for solar cells has increased dramatically since net metering was implemented in 2010. Net metering gives private households and public institutions the possibility of 'storing' surplus production in the public grid, which makes solar panels considerably more attractive."
Denmark Minister for Trade and Investment, Pia Olsen Dyhr said the government is also committed to set up smart grids in the country..
"To promote the transition to renewable energy, we have furthermore dedicated 42 mio. DKK to analyzing how we can make green solutions like solar energy even more attractive in the future," Dyhr added.
The rising smart grid market has attracted overseas solar business firms to gain foothold in the Denmark.
"Denmark has a unique energy system with a very high share of renewable energy. This makes the energy system very suitable as a platform for Smart Grid technologies, which are a key element to fully exploit renewable energy sources like solar panels and wind energy," Schultz added.
---
Image: about 36MW solar cell capacity is being added every month in Denmark: Photo: courtesy of Invest, Ministry of Foreign Affairs of Denmark.