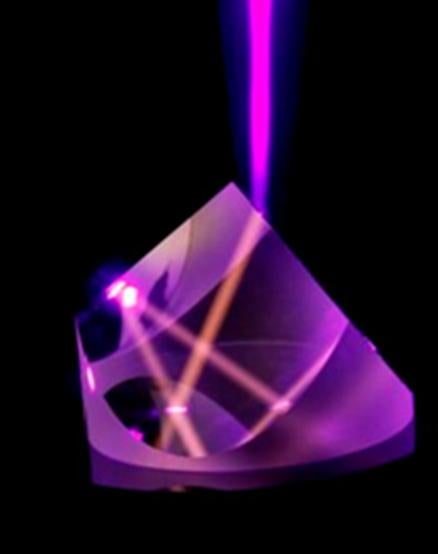 Life sciences firm DSM has acquired the Netherlands-based photovoltaic (PV) materials provider SolarExcel to expand its portfolio of solar energy enabling technologies.
SolarExcel has developed a light trapping technology, which it says can increase efficiency of solar panels.
The technology, which has been under development since 2007, features a textured polymeric sheet that can be laminated to a PV module's glass cover.
The increase in module output is expected to be in the range of 6% to 12%, depending on the type of PV panel.
Apart from increasing panel efficiency, the technology has the potential to reduce costs through simplifications in module design.
DSM said it will integrate SolarExcel into DSM Advanced Surfaces, which was established in 2010 to focus on PV technologies.
DSM Advanced Surfaces VP Oscar Goddijn commented on the acquisition; "Light trapping is the ultimate technology in optimising the efficiency of solar modules and therefore reducing the energy costs per unit (Wp) as well as increasing its performance in use (kWh)," Goddijn added.
"We believe this technology to be a next step in solar light management and expect strong interest from high-end module makers."
SolarExcel CEO Ben Slager said; "With DSM's broad and in-depth knowledge in materials sciences and commitment to the solar industry, I am convinced that this technology will make an important contribution in the worldwide growth of solar energy."
The financial terms of the deal were not disclosed.
---
Image: Illustration of the light trapping principle. Photo: Courtesy of DSM Innovation Center.