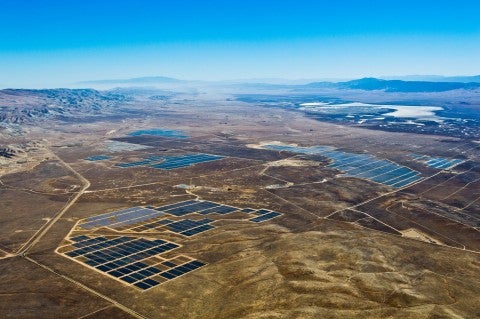 Duke Energy Renewables, an offshoot of Duke Energy, has completed the construction of a 12.5MW solar power project in Beaufort County, North Carolina.
The Washington White Post solar farm, which was placed into service in December 2012, features 53,000 panels developed by solar photovoltaic manufacturer SunEnergy1.
The commercial-scale solar project is capable of producing enough renewable energy to power nearly 3,000 homes in the region.
Clean electricity generated at the solar farm will be sold to North Carolina Eastern Municipal Power Agency under a 15-year agreement.
Duke Energy chief executive Jim Rogers noted that the solar power project fits well with the firm's mission to provide low-cost, clean energy to North Carolina.
"As a merged company, we are delighted to build on Progress Energy's proud history of service and involvement in eastern North Carolina," added Rogers.
"The Washington White Post solar project further demonstrates our commitment to continuing this legacy."
SunEnergy1 CEO Kenny Habul commented that the company, along with its partner Duke Energy, generated over 125 jobs in Beaufort County during construction of the solar project.
"We're also pleased that the solar project allowed us to make much-needed investments in the local economy by purchasing supplies, services, materials and heavy-duty construction equipment," said Habul.
North Carolina-based SunEnergy1 will be responsible for operations, monitoring and maintenance of the system..
Along with the Washington White Post project, Duke Energy owns a 5MW Murfreesboro solar project and six 1MW solar facilities in North Carolina.
---
Image: The 12.5MW solar power project in North Carolina will generate enough electricity to power about 3,000 homes. Photo: courtesy of Akhil.Jariwala.