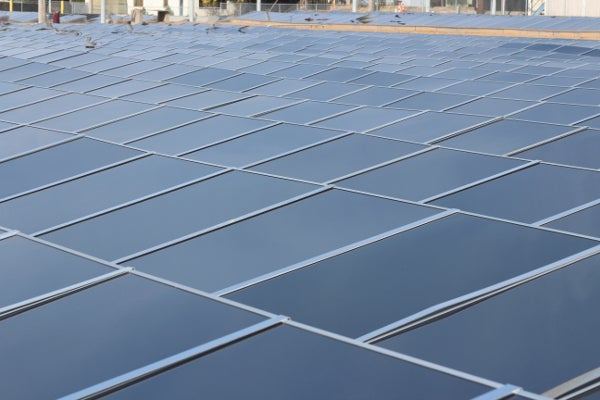 US-based chemical company DuPont has installed a new 1.3MW solar array at its Parlin manufacturing facility in the state of New Jersey, US.
Tangent Energy Solutions will operate the system located on an eight acre area, featuring over 7,250 thin film solar modules. The system is manufactured by DuPont Apollo, a wholly owned subsidiary of DuPont.
The installation is designed to generate over 1.5m kWh in its first year of operation – equivalent to the electrical demand of about 145 average US households.
DuPont will buy 100% of the electricity generated by the photovoltaic system under thesolar power purchase agreement.
DuPont Electronics and Communications president David B Miller said: "Solar is becoming increasingly more competitive with other sources of electricity, in part due to advanced materials that improve efficiency, lifetime and lower overall system costs."
"Collaborations with companies like Tangent also are key to the success of solar and we're pleased to have worked with them on this project."
Tangent Energy president and CEO Dean Musser added: "We are proud DuPont consistently relies on Tangent to meet their rigorous safety, operational and economic standards and we look forward working together on future installations."
---
Image: Dupont's Parlin solar installation. Photo: courtesy of DuPont.