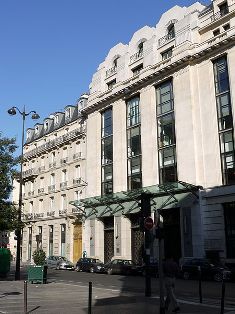 French energy companies EDF and Areva have organised a series of supplier days in support of the nuclear new-build projects in Poland.
These events come under the framework of the nuclear programme launched by the Polish government in 2009.
Areva has held three supplier days in the Polish cities of Opole, Warsaw and Wroclaw, while an Areva-EDF co-event was held in Gdansk, Poland.
The two companies announced that a memorandum of understanding (MoU) has been signed with Energoprojekt, a Polish energy engineering company.
Following this MoU, Areva, EDF and Energoprojekt plan to combine their respective engineering and industrial skills to support the development of Poland's 3000MW nuclear power generation programme.
EDF Nuclear Engineering Division director Dominique Lagarde said: "Associating the skills and knowledge of companies who know the local context to the experience and know-how of nuclear companies is a condition for the success of the Polish nuclear programme, in particular to ensure the quality and industrial safety for future operations."
Areva vice commercial chief officer Tarik Choho said the collaboration with Energoprojekt would help strengthen the supply chain set up by Areva and EDF.
"At the Olkiluoto 3 construction site in Finland, 25 Polish companies are already involved in the project. This constitutes a solid base on which to build to realize a significant part of the future reactor project work in Poland," Choho added.
Commenting on the collaboration, Energoprojekt management board president and MD Andrzej Patrycy said: "Likewise, participating in this project will be a great opportunity for us to improve our skills through collaboration with these two industry leaders."
---
Image: Areva headquarters in Paris, France. Photo: courtesy of Pline.