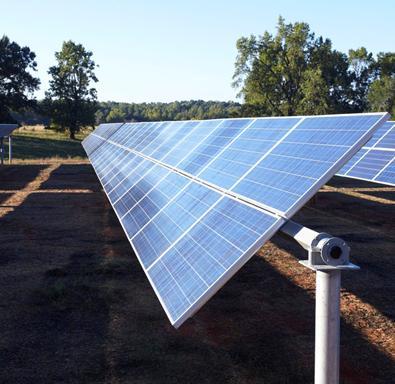 EDF Renewable Energy has completed financing for the 143.2MWp Catalina Solar project in Mojave Desert, California, US.
A group of investors, comprising of GE Energy Financial Services, MetLife subsidiary Metropolitan Life Insurance Company, Citi and Union Bank, have acquired a majority interest in the renewable energy project.
Located on 1,100 acres of privately-owned land near Bakersfield in Kern County, the solar photovoltaic project is being developed in two phases, with the final phase due for completion during the second quarter of 2013.
Energy generated at the Catalina solar project, where construction began in May 2012, will be sold to US-based utility, San Diego Gas & Electric Company (SDG&E).
The project will produce enough electricity to power about 35,000 homes annually in the region, and will offset nearly 250,000 metric tonnes of greenhouse gas emissions.
Following the completion of the solar project the investment group intends to buy the remaining stake and convert it to a single investor lease.
EDF Renewable Services will provide operations and maintenance services for the Catalina Solar Project, which is expected to create 500 construction jobs.
The project will also help SDG&E to achieve California's goal of sourcing 33% of retail electricity from renewable energy resources by 2020.
Commenting on the transaction, EDF Renewable Energy project finance director Michael Wheeler said: "We appreciate the new investment with our partners in Catalina. It underscores solar power's ability to provide clean, abundant and affordable power, while creating economic benefits."
---
Image: The Catalina solar project will produce enough clean energy to power 35,000 homes a year in California. Photo: Akhil.Jariwala.