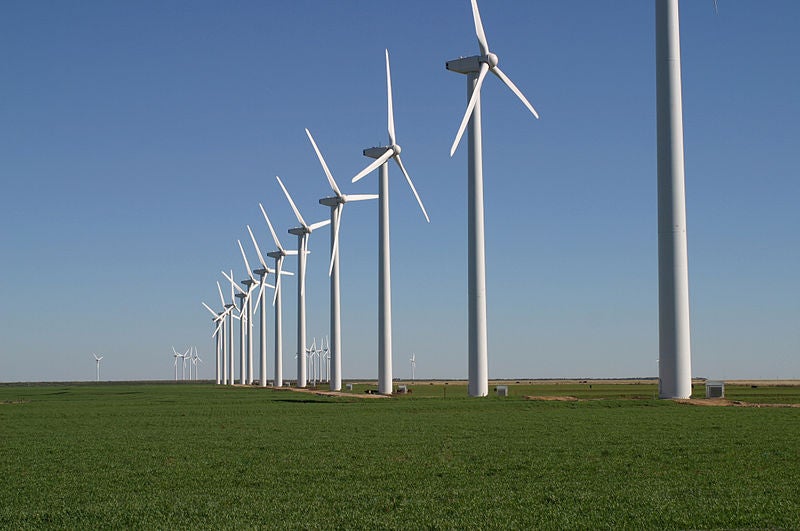 EDF Renewable Energy's new 140MW Pacific Wind Project in California, US, has commenced commercial operations with the supply of electricity to the regional transmission grid.
The project, which was developed in Kern County, will deliver clean electricity into the CAISO transmission system.
Under the 20-year power purchase agreement, San Diego Gas and Electric Company's (SDG&E) generation portfolio will benefit from the electricity generated at the wind project.
EDF Renewable Energy owns the project comprising REpower MM92 turbines. The project is expected to supply electricity to about 56,000 customers.
Mark Tholke, EDF Renewable Energy Southwest Region vice president, said the wind project offers significant economic and environmental benefits to Kern County.
"Policy support, such as California's 33% mandate for renewable energy and the federal Production Tax Credit, are critical to level the playing field and provide for a stable wind industry that continues to produce jobs and tax revenues to local economies," Tholke added.
"This project, according to an economic impact study, is expected to generate over $300m in total economic benefits for Kern County businesses, government, and households over the life of the project.
"We look forward to a continued productive relationship with SDG&E and the communities of Kern County to further our efforts to supply clean energy to the nation's grid."
Matt Burkhart, SDG&E Electric and Fuel Procurement vice president, said: "We look forward to continuing to work with EDF Renewable Energy on vital renewable energy projects that will help push California closer to its 33 percent renewable energy goal."
The company said it has closed financing for the project via a sale-leaseback transaction with Union Bank subsidiary Bankers Commercial, Citibank and Metropolitan Life Insurance Company.
Operations and maintenance services will be provided by EDF Renewable Services.
---
Image: The wind project in California consists of REpower MM92 turbines. Photo: courtesy of Leaflet.