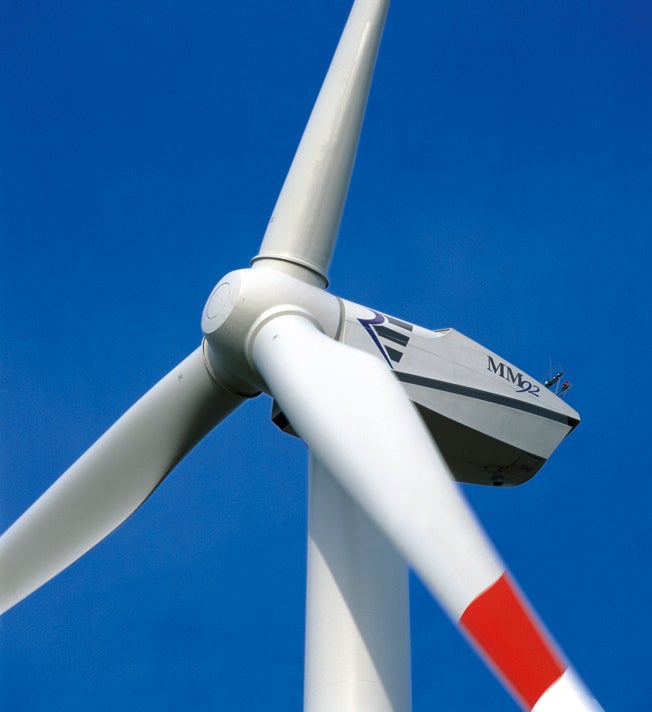 EDF Renewable Energy has announced that it has closed financing on the 102.5MW Shiloh IV Wind Project in California.
The company completed the financing through a sale-leaseback transaction with Union Bank of California Leasing, an offshoot of Union Bank.
Under a 25-year power purchase agreement, the clean electricity produced at the project will be delivered into the CAISO transmission system for the benefit of US utility Pacific Gas and Electric.
Developed by EDF Renewable Energy, the Shiloh IV project comprises of 50 REpower MM92 wind turbines that could generate enough electricity to power nearly 40,000 average homes in the region.
EDF Renewable Services, formerly enXco Service, will provide operations and maintenance services for the wind power project, which became operational on December 21, 2012.
EDF Renewable Energy president and chief executive Tristan Grimbert said the project offers "significant economic and environmental benefits" to Solano County in California.
"The Shiloh IV project underscores the importance of technical innovation in the wind industry and its continued progress," Grimbert added.
"As well it demonstrates our ability to identify the optimal financing solution for each individual project. We extend our appreciation to Union Bank for their commendable effort and collaboration, which marks the third financing arrangement between our companies in 2012."
Union Bank Leasing and Asset Finance division head and senior vice president Lance Markowitz stated: "Union Bank is extremely pleased to support EDF Renewable Energy through the structuring and underwriting of the Shiloh IV lease financing."
---
Image: The 102.5MW Shiloh IV Wind Project in California features 50 REpower MM92 wind turbines. Photo: courtesy of Repower.