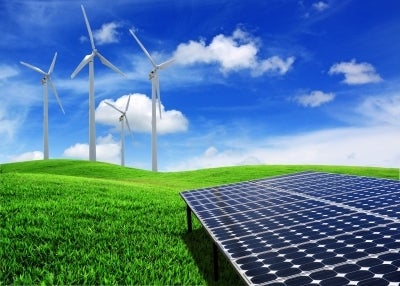 Enel Green Power has won four solar PV projects totalling 314MWp and two wind projects with a total capacity of 199MW by the Department of Energy, South Africa (DOE) under the third round of the Renewable Energy Independent Power Producer Procurement Programme (RIEPPPP).
According to the programme, the company has won the right to sign energy supply contracts with the South African utility Eskom for a total of 513MWp of solar and wind projects.
To be built with a total investment of around €630m, the six projects will generate more than 1,300GWh of electricity a year when completed by 2016.
The company will develop the solar plants, Aurora, Tom Burke, Paleisheweul and Pulida, in the Northern Cape, Western Cape, Free State and Limpopo regions, while 3Sun, a joint venture between Enel, STMicroelectronics and Sharp, will supply thin-film modules for the solar projects.
The 110MW Gibson Bay and 89MW Cookhouse wind projects will be built in the Eastern Cape region in areas with an extremely high wind resource. Once operational, the Gibson Bay project, featuring 37 turbines, is expected to generate at least 424GWh of electricity annually.
"The six projects will generate more than 1,300GWh of electricity a year when completed by 2016."
Enel Green Power will hold a 60% stake in all the projects, while the local South African firms, including Red Cap Investments (Gibson Bay wind farm), will own the remaining stake, as required by the South African law.
These projects, which represent more than 65% and 25% of solar PV and wind respectively, will be added to a project being developed by ESSE, a 50/50 joint venture of Enel and Sharp, the company said.
In the third round under the programme, the DOE has selected 17 preferred bidders, including six for solar PV (450MW), two for solar thermal (200MW), seven for onshore wind (787 MW), and one each for biomass (16.5MW) and landfill gas (18MW).
The government's RIEPPPP was designed to contribute towards the renewable energy target of 6,925MW by 2020 and towards socio-economic and environmentally sustainable growth.
---
Image: Enel Green Power to develop 513MW solar and wind projects in South Africa. Photo: courtesy of Freedigitalphotos.