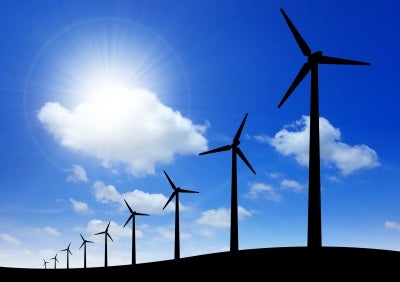 Enel Green Power, an Italy-based renewable energy provider, has connected the new 48MW Moldova Noua wind farm, located in the Banat region of Romania, to the grid.
The plant, which is now fully operational, consists of 21 2.3MW SWT wind turbines that will generate around 130m kWh, thus avoiding the emission of over 70,000t of CO2 into the atmosphere.
In 2011, Enel Green received €112m in funding from the Danish government's Export Credit Agency (EKF) to cover part of the investments necessary for the construction of Moldova Noua and Corugea wind farms.
Commenting on the development, Enel Green Power chief executive Francesco Starace said the firm is advancing with the strategy to strengthen its renewable energy output in Romania.
"The commencement of operations at Moldova Noua, entirely within the timeframe we had set, is an important step in this direction," Starace added.
Enel currently has a portfolio of wind farms operating in Romania with a total installed capacity of 292MW and 206MW of new farms are under construction.
---
Image: Enel's new turbines are set to avoid the emission of over 70,000 tonnes of CO2 into the atmosphere. Photo: Jaminnun.