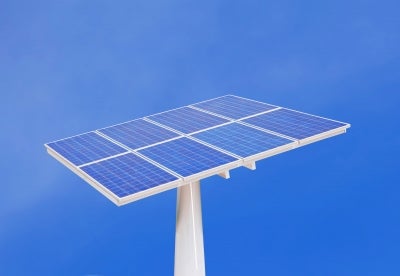 UK-based renewable energy firm Engensa has launched SolarLoan, a low-interest loan of up to £1m for large-scale solar investments.
The SolarLoan, which Engensa says is its flagship financing offer for large scale solar installations, is expected to enable farms to raise finance whilst simultaneously combating growing production costs and falling margins.
So far, finance has been limited to a small number of local authority-backed programmes or 'Free Solar' schemes that required farms to lease their roofspace and give up income from the Feed-in Tariff.
With this new solar loan, however, landowners can own the system outright and take all the financial benefits from day one, the company said.
Toby Darbyshire, Engensa chief executive officer, said that it is a "no-brainer" for farms to consider solar right now.
"Solar is proven to cut operational expenses and increase the value of a farm's assets, and with SolarLoan there is minimal upfront cost.We hope that by helping farms become resilient to external influences we can support UK farmers, contribute to national energy targets and boost adoption of clean and renewable energy sources," added Darbyshire.
The 'pay-as-you-save' loan is repaid over a ten-year period and the APR on the loan starts from around 6%, depending on firm's turnover and trading history.
In July, the company announced SolarLoan Residential – a new way for homeowners to invest in solar, and own the system outright, with zero upfront investment.
Founded in 2009, London-based Engensa offers design, installation and dedicated loan finance for the commercial market.
---
Image: Engensa's SolarLoan is expected to enable farms to raise finance while combating growing production costs and falling margins. Photo: courtesy of Akazienblau.