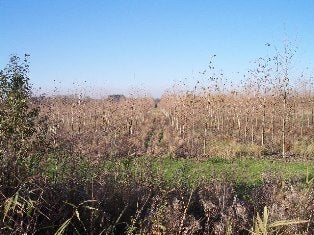 Germany-based engineering firm Envirotherm will work with US-based biomass gasification technology company ZeroPoint Clean Tech to build biomass power plants.
There are two biomass plants operational in Europe and the construction of the next eight projects is likely to start before the end of 2012.
These combined heat and power plants will range in size from 2MW to 20MW and will be the first standardised biomass gasification plants in the global renewable energy market to be fully delivered on an engineering, procurement and construction (EPC) basis with performance warranties, according to ZeroPoint.
ZeroPoint CEO John Gaus expressed his excitement about this step forward in the biomass gasification market.
"To date many project developers have experienced difficulty in arriving at optimal technical solutions as well as aligning proper resources to reliably construct and commission operating projects," Gaus said.
"As a result, it is also difficult for small developers to achieve financing or for interested customers to get the combined heat and power (CHP) plant they desire. The combination of strong technical solutions, the ability to deliver distributed scale power plants and relationships with leading original equipment manufacturers (OEMs) as well as sources of investment will propel this market."
Envirotherm managing director Hansjobst Hirschfelder said: "We are highly impressed with the ZeroPoint biomass gasification technology and excited to work with leading developers, OEMs and investors in this renewable energy marketplace."
---
Image: Birch plantations can be used as a biomass fuel. Photo: courtesy of Bob Embleton.