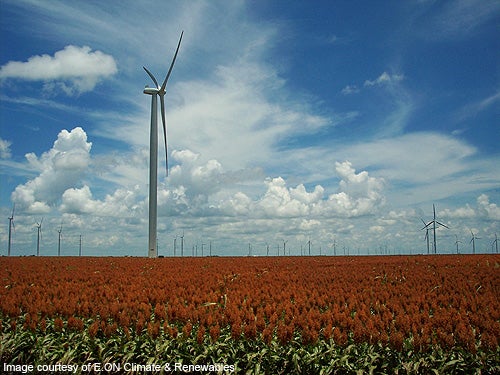 Energy group E.ON has agreed to divest a 50% stake in three US wind farms to the Danish pension fund PensionDanmark.
The German firm said it will retain a material ownership in the projects, namely the Papalote Creek I and Papalote Creek II in Texas, and Pennsylvania's 53MW Stony Creek.
The company will also be responsible for the day-to-day operation of these wind farms, which powers about 120,000 American households.
Electricity generated by these wind farms will be sold under fixed-price power purchase agreements running for next 15 years to a number of American utilities.
E.ON CFO Marcus Schenck said the transaction is a "significant step "for implementing the company's strategy to generate more value with the use of less capital.
"With this strategic move we win the possibility to realize more of our excellent renewables pipeline and thus contribute to the transformation of the energy system," Schenck added.
"The agreement demonstrates that our infrastructure assets are very attractive for investors like PensionDanmark. Further transactions are likely to follow."
PensionDanmark CEO Torben Möger Pedersen said the deal is the company's first direct investment in US wind farms and the first deal with E.ON.
"Our investment in wind farms in Denmark, and also in the USA, will provide a stable and attractive return at a level very similar to what you can expect from equities, but with a significant less risk and expose to the business cycle, so we will continue to focus strongly on investment of this type," Pedersen said.
---
Image: The three wind farms, with total generating capacity of 433MW, supply power to about 120,000 homes in the US.