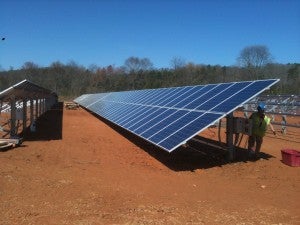 Solar system provider ESA Renewables has signed a letter of intent (LOI) to provide design and construction services for a 24MW DC power project located in Paradise Park, Jamaica.
ESA, in cooperation with the Caribbean Energies Group (CEG) and a US solar original equipment manufacturer (OEM) provider, will design, construct, commission, monitor and provide operations and maintenance (O&M) services for the project at the proposed premises.
Jeffery Burkett, ESA Renewables president, said the company is pleased to be an integral part of the design and construction of this new project in Jamaica.
"We are excited to be building relationships and increasing our own work portfolio and experience in another region," said Burkett.
ESA will also support the project in securing all permits and other legal requirements, as well as conduct all required assessments and related studies for the system as needed. Financing, managing the array site and the sorting of materials for the project will be provided by CEG.
The solar park system is expected produce more than 33 million kWh annually, equivalent to saving in excess of 17 million kg of CO2 each year. Construction work on the project is scheduled to commence this year, 2012.
Image: The solar park system is expected produce more than 33 million kWh each year. Photo courtesy of: ESA Renewables.